Owl Wired
All-in-one Smoke, Carbon Monoxide, Motion, Noise, Temperature & Humidity detector.
Features
Owl's most significant features are listed here.
Security system
Owl Sensors can detect Smoke, Carbon Monoxide, Sound, Motion, Temperature and Humidity.
Wi-Fi connected
Owl Wired is a Wi-Fi connected device. It gives you access to your data through your Owl Home mobile app.
Backup battery
Owl devices are equipped with a sealed lithium-ion battery that can power the device during power outages.
Buzzer and Multi-color LED
Owl Sensor features a multi-color LED ring to alert the user of hazards. It also has a loud buzzer to sound the alarm.
Privacy focused
Protecting the privacy of our users is very important to us. Ex: Owl Wired features a switch in the back to turn off your microphone.
Always Up-to-date
Owl Wired comes with the ability to do over the air(OTA) software updates. This helps you stay on top on latest improvements to power efficiency and added security.
Fast and secure
We use the latest and greatest technologies to make our services fast, secure and has low latency.
Always stay informed
Owl devices will notify you of important events such as smoke, carbon monoxide, motion, sound detection and low battery.
Interconnected
Owl Wired has a third wire to interconnect with traditional smoke alarms and inform you of smoke anywhere around your house to your mobile phone.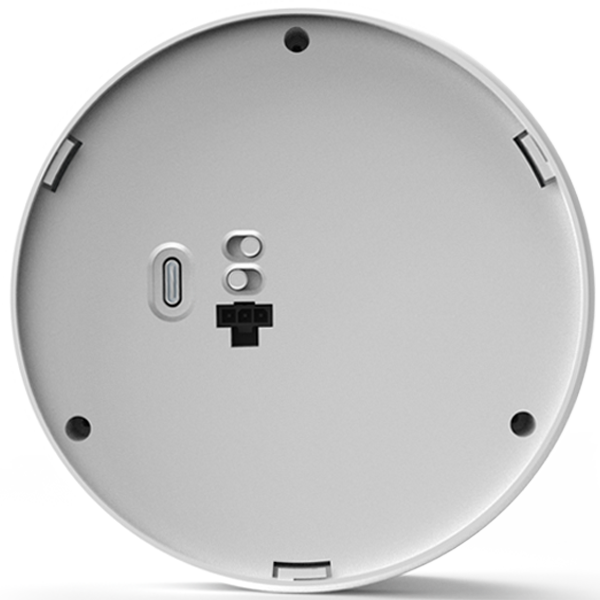 USB-C port for power
Owl Wired also features a USB-C port for charging during outdoor use or in RVs.
Elegant design
We designed Owl with great attention to detail. We are committed to providing ultimate user experience to our users.
Ultimate control
Using the Owl Home mobile app, you will be able to customize and control your alerts to the finest detail. An example of this is the ability to modify the volume level of a sound required to trigger an alert.
HOW IT WORKS
You can get your Owl devices up and running using these 3 simple steps.
Mount device
Install backplate on the ceiling using provided screws.
Connect to power
Turn your Owl device on in the back and connect to the power source
Configure
Download the Owl Home mobile app and setup your device.
SMART SENSORS
Owl devices are equipped with wide range of sensors to detect various items.
Photo-electric Smoke sensor
Electrochemical Carbon Monoxide sensor
Microwave RADAR Motion sensor
Microphone with a power switch
Temperature & Humidity sensor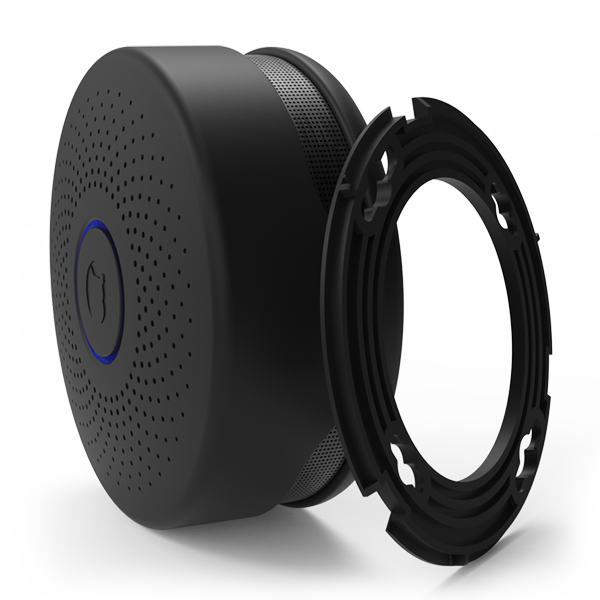 Apple Home integration
HomeKit is Apple's home automation platform for controlling smart home products with iOS apps and Siri voice commands. Owl Sensors will support HomeKit out of the box.
Hey Google & IFTTT integration
Part of our philosophy at Owl is to design our devices for easy integration with partner products in order to benefit our users. IFTTT is one of several software platforms that connects apps, devices and services from different manufacturers and developers. It enables users to trigger convenient, cross-device sequences. Owl will support multiple automation services including IFTTT, Hey Google.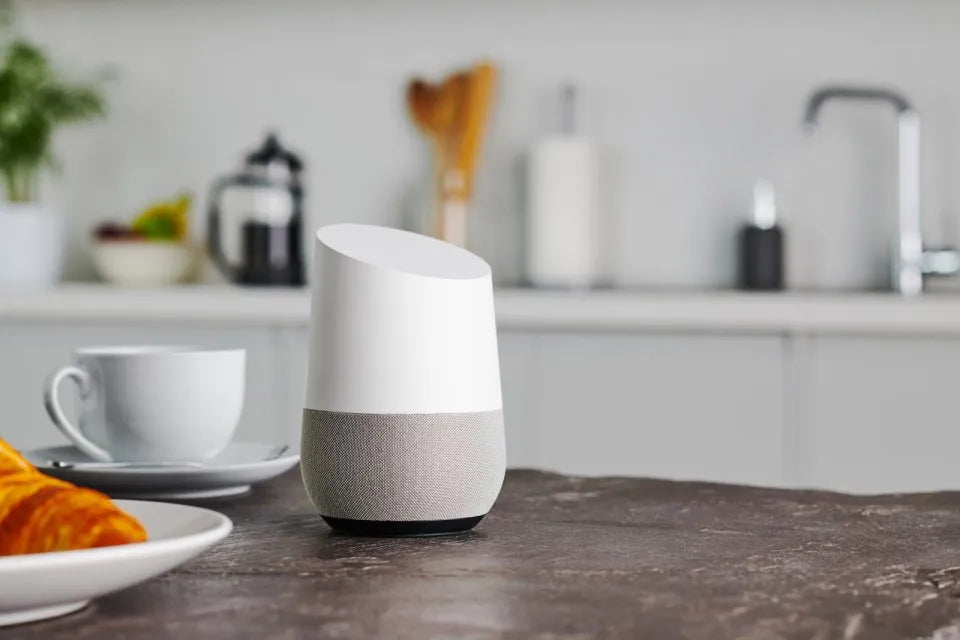 AS MENTIONED
Don't take our word, see what the experts say.

Maybe we're finally starting to realize that maybe the best way to keep your family safe is to not invite a Wi-Fi-enabled camera into every room.

The sleek, circular detector (coming in a classic white color or a modern black shade) looks just like your average smoke detector and is easily installed by mounting on your wall.

Owl Wired is an all-in-one wired smoke, CO, motion, noise, temp, and humidity detector for $169 from Canada-based startup Owl Home.